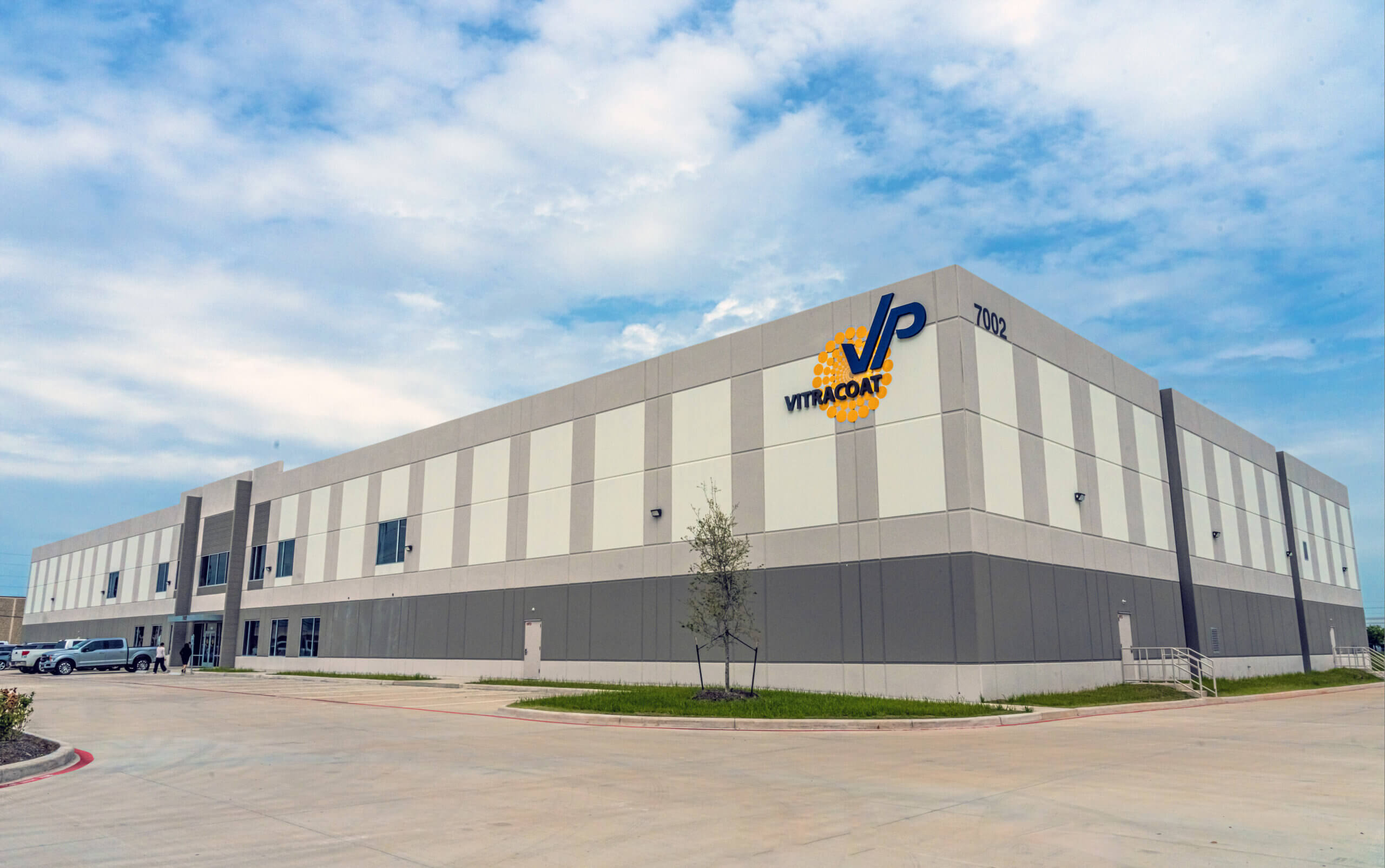 Vitracoat, Inc. Announces New Production Facility and Innovation Research Center in Houston, TX
Houston, TX. February 28, 2023 – Vitracoat is thrilled to announce our new Production Facility and Innovation Research Center, located in Houston, TX!
Throughout the past 75 years, we have grown to become the largest independent thermoset powder coating supplier to the Western Hemisphere. With our approach to innovation, powder performance, and dedication to our customers, we have strived to create and maintain superior value for our customers and thereby have continuously developed and adapted our customer value offerings, resources, and procedures.
"This new facility is state of the art and an outstanding showplace to bring customers and demonstrate our advanced technical expertise," says Mileidys Bello, Technical Director. "To say I am excited about this new facility is an understatement, this is another illustration of Vitracoat's continued and unwavering commitment to the powder coatings market in North America. This is a huge step in providing us the infrastructure we need to stay ahead of our very aggressive growth trajectory", Steve Houston, Vice President and Business Director.
It is estimated that once completed this new facility will give Vitracoat the ability to triple production output domestically and double research and development output.
"75 years ago my grandfather had a vision of what this organization would look like, my father expanded our technological reach into powder coatings and now we find ourselves as one of the most dynamic and fastest growing powder suppliers in the Americas. Vitracoat is an exciting place to be right now" Luis Moussali, President of Vitracoat.